The Heart Chakra, when awakened and balanced, governs our feelings of compassion, forgiveness, caring and love. 

This is the centre of human intimacy; it activates affection, warmth, friendship and nurturing.
The Heart Sacral Chakra is associated with the element of Water, governs the hips, inner thighs, pelvis, sexual organs, womb and fluid systems of the body such as the Urinary system.
If you are ready to take charge of your Heart Chakra health call us today
0419 806 803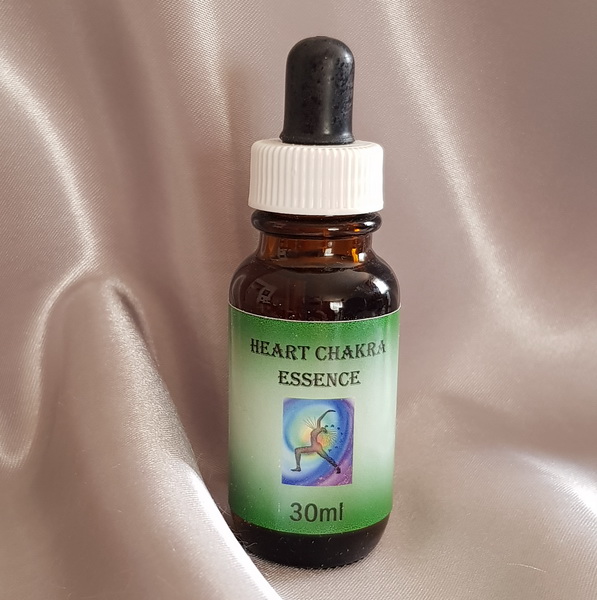 Heart Chakra Essence 30ml $29.95
The fourth of the seven main Chakras is the Heart Chakra.
Located in the region of the physical heart, the issues of this Chakra relate to the need to integrate opposite polarities within the structure of our personality so that we can re-establish the consciousness of unity and unconditional love. 
Balancing this Chakra brings the ability to love without conditions, to feel compassion, peace and brotherhood.
Colour of Influence: Green/Pink
Element: Air
Body Sense: Touch
Inner Aspect: Unconditional love and compassion
Self Aspect: Compassion and Humanitarianism
The health of this Chakra improves if we release past traumas and emotional pain and do not try to judge others.
Relates to – Green, Air, Unity and the Higher Mental Body.
Imbalances that may benefit from using the Heart Chakra Essence
Need for attention or approval
Clinging to others
People pleasing
Poor boundaries
Co-dependency
Critical, intolerant
Isolating, withdrawn
Uncaring
Excessive boundaries
Fear of intimacy
Lacks desire, passion, excitement
Rigid body
Imbalances that may benefit from using the Heart Chakra Essence
Loneliness and isolation from others through fear of being hurt
Fear of closeness
Lack of trust in self or Universe
Feeling unloved
Overly critical, possessive or jealous
Feelings of superiority
Unable to reach out to others
Indecision
Co-dependency
Lack of self care and self love
Health issues that may benefit from using the Heart Chakra Essence
Heart disease
High Blood Pressure
Aortic disease
Lung or breathing issues
Heart attack
Heart palpitations
Circulation issues
Fibrositis
Shoulder pain
Asthma
Breathing difficulties
Administering the Essence
The standard Essence dose of 7 drops from the dosage bottle, under the tongue, first thing in the morning and last thing at night.  These times of the day are powerful periods for the psyche, and at the same time they make it very easy for you to remember to take them or give them to your children or animals.
Are they safe and can anyone use them?
These Essences are completely natural. They are perfectly safe, free from side effects and adjust to the needs of the individual taking them. It is not possible to overdose on them. These Essences can be used by adults, pregnant women, children and animals. 
Precautions
Chakra Essences are very hardy: however there are some precautions that should be taken to keep them at their best. 
· Never store Essences near electronic equipment ie mobile phones, computers, microwave ovens, clock radios and televisions. 
 · Don't store in full sun for long periods or in other places where they will get excessively hot, such as the boot of a car. Occasional exposure to such conditions will not harm the Essences but long term it could reduce their efficiency.  
 · Always close the bottle immediately after use and don't allow the dropper to touch the mouth or other parts of the body as that could contaminate the Essences when it is returned to the bottle.