These powerful Chakra Essences will create vibrational harmony by helping you work at a deep level with the pattern and subsequent issues of each of the 7 main Chakras that most affect our physical, mental and emotional well being.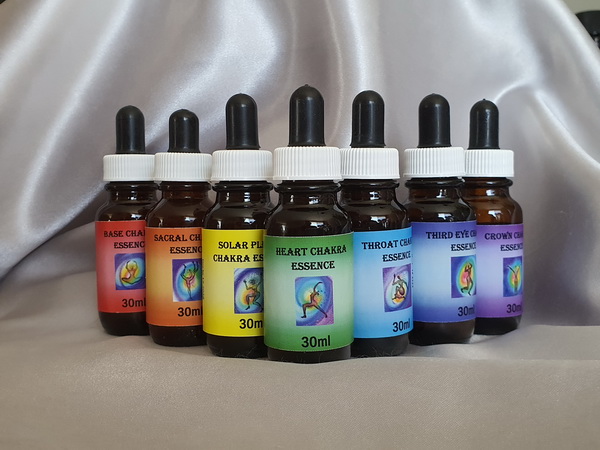 If you would like to take a holistic approach to your Chakra health we can help! Text or call us to make an appointment to discuss your needs today

 0419 806 803
There are seven main Chakras located in your body. The state of each Chakra directly affects the health of the body because each Chakra corresponds to certain aspects of your life, governing anything from your self confidence and health, to your relationships and career.
Taking the Chakra Essences is an excellent way to help balance your chakras and find balance within your mind, body and spirit giving you  improved overall health and well being. 
Each individual Chakra Essence contains a combination of Flower tinctures designed to help address individual Chakra dysfunction and blockages. These Essences may help to open, clear, balance and align each Chakra.
Please browse our exclusive range of Chakra Essences

: