A flawless make-up application can radically boost a woman's confidence not to mention her self-esteem.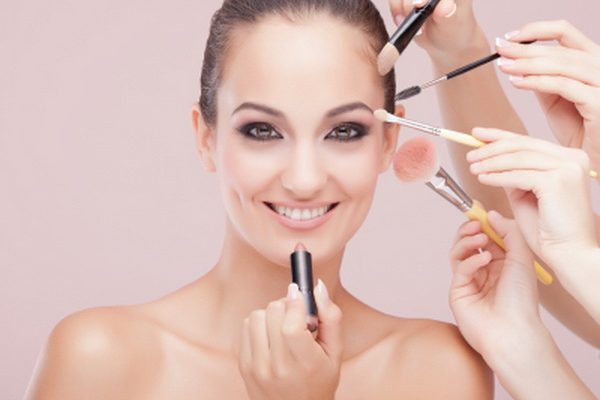 It's even more important to look and feel your best when special occasions arise.  
For your special occasion let us magnify your natural beauty! 
Call or text us for an appointment today! 0419 806 803
We offer a variety of beautifully applied makeup looks to suit every occasion. 
Makeup Trials:
are trials are available Tuesday to Saturday (subject to availability) and usually take 2 hours (per person) and can be done up to a year before your event. 
A trial is the opportunity for you to try out any ideas you may have and to see our work before your special occasion.
Bookings:
We currently take bookings up to 12 months in advance.
Deposit:
We require a 50% deposit at time of booking the event. This will secure your event booking. Any outstanding balance is due and payable 14 days prior to event.  If your event is cancelled within 7 days prior to the event, all monies paid will be refunded less 15% plus any out-of-pocket expenses that have been incurred.
Group Bookings:
To organise a group booking quote for your event please email your request by clicking here 
Whether its a hot date, your high school formal, engagement party, hen's night, or your wedding day, let us create a look that enhances your own natural beauty, hides any imperfections, and lets you feel like yourself, which is exactly what you need on your special occasion.
For client and staff protection we are not offering any Makeup Services during the current Covid Pandemic.
Formal Make-up In-house 60 mins

from $55.00

Formal Make-up Onsite 60 mins

from $65.00

Subject to distance travelled additional travel costs may apply

Special Occasion Make-up In-house 60 mins

from $65.00

Special Occasion Make-up On Site 60 mins

from $75.00

Subject to distance travelled additional travel costs may apply

Wedding Make-Up In-house 60 mins

from $70.00

Wedding Make-up Onsite

from $80.00

Subject to distance travelled additional travel costs may apply

Please contact us to discuss your requirements

False Lash Application

from $25.00