Gift Vouchers are the perfect choice when you want to spoil those special people in your life.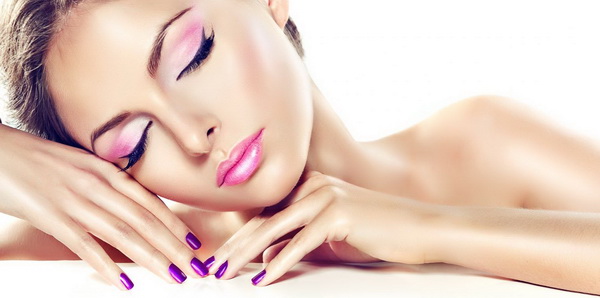 They are the perfect choice for any reason…suitable for any occasion.

 
Finding time to go shopping for a gift for someone can sometimes be difficult… purchasing our Gift Vouchers is as easy as A, B, C! 
Simply complete the form below and contact us during business hours for final price 0419 806 803
A true gift of love is one that nurtures the well being of the receiver.
Choose
All of our Nail Services and Beauty Treatments can be purchased in a Gift Voucher.
If you are unsure which service to choose, you can purchase a voucher for services valued at a specific dollar amount and let the recipient decide what treatment(s) they would like to experience.
Order
Once you have chosen which treatment you would like to purchase, you can order the Gift Voucher via telephone, text or by completing the form below.
If purchasing via email, simply decide what service(s) you would like to purchase, then complete the form below and we will contact you with a final total.​
Payment
Payment can be made via Cash, Credit Card, Paypal or by Direct Deposit into our bank account.
If paying by credit card there will be an additional processing fee of 1.9% for PayPal payments and 2.2% for Credit Card payments taken over the phone.
Once payment has been received, the gift voucher will be dispatched. We can arrange for your Gift Voucher to be delivered by email, post, or you can collect it at a mutually convenient time.
Delivery
Depending on your instructions we will either email or post the gift voucher to the recipient on your behalf.
If you require us to post the voucher, an additional $3.00 fee will be payable to cover postage and handling.
Dispatch
Please note we do not process Gift Vouchers on Sundays, Mondays, Easter Saturday, Christmas Eve, or Public Holidays as we are closed during these times.
Please allow up to 48 hours processing time, longer if the voucher has been requested outside of our trading hours.
We will dispatch the voucher within 48 hours of receiving payment. Please allow up to 7 working days for the voucher to arrive at its destination via Australia Post.
Expiry Date
Our Gift Vouchers are valid for 12 months from date of issue (unless otherwise specified).
If the voucher has not been claimed 30 days prior to the voucher's expiry date, you will be notified via text message.​
Anniversary Gift
Show someone you care by remembering an Anniversary
Birthday Gift
Show someone you care by making their Birthday extra special
Bride-to-be Gift
Treat the Bride-to-be to some pampering before her special day
Christmas Gift
When they have been nice all year treat them to a little TLC!
Corporate Gift
If you want your staff on their toes, make sure their toes are nicely groomed!
Easter Gift
Taking some time out to be pampered is definitely better than chocolate
Father's Day Gift
Yes Dad's love to be pampered too!
I Love You Gift
Nothing says I Love You more than some 'Me Time"
I'm Sorry Gift
When you want to apologise, say sorry with a Gift Voucher!
Mother's Day
If there is one day a year that every Mum deserves to receive a Gift Voucher for some pampering it's Mother's Day!
Mum-to-Be Gift
As the birth of a child gets closer give a Mum-to-be a pamper session to make her feel special
Thank You Gift
When someone has does something nice for you pay it forward and thank them with a Gift Voucher
Thinking of You Gift
When you are thinking of that special someone send them a Gift Voucher
Valentine's Day
Instead of saying it with flowers say Happy Valentine's Day with a Gift Voucher
We normally respond to emails within 24 hours, but please allow additional response time in the event of a public holiday or weekend. 
We are closed Sundays, Mondays and Public Holidays, so if you are contacting us outside of normal business hours, you will receive a reply to your enquiry during the next business day. 
We respect your privacy, we do not pass any of your details onto third parties.