It takes more than a pair of tweezers to ace your perfect brows.
Its easy to indulge in the perfect brow makeover with these 7 steps.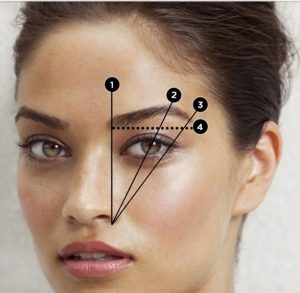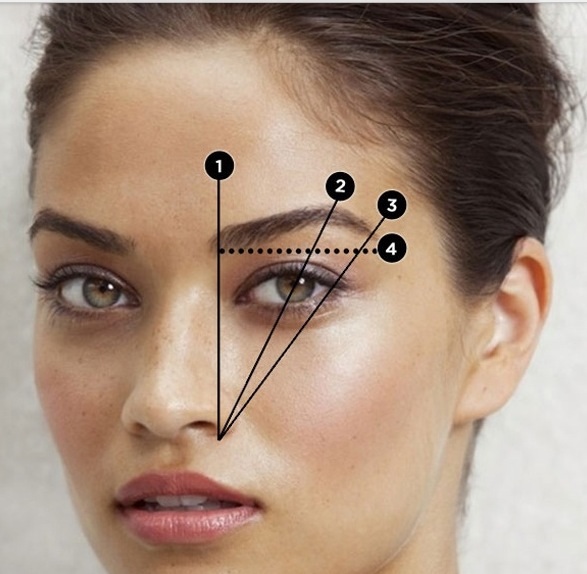 Great brows frame your eyes and give your features definition so they are an important part of your beauty routine.
What you will need for Brow Maintenance
• Good lighting (natural light if possible)
• Tweezers
• A mirror
• Brow Pencil/Powder
• Brow Gel
• Brow Spoolie or clean Mascara Wand
If you are starting down the path of brow perfection I recommend getting your brows professionally shaped and waxed so you have a good shape to follow and its easier to maintain.
But if you are brave enough to go it alone, follow these steps.
Step 1. Brush up
To make your brows are the perfect shape, you will need to trim any unruly hairs. Brush all the brow hairs upward towards your hairline. If there are any extra long hairs trim them to the length of the rest, at a downward angle.
Holding the spoolie in one hand and the scissors in the other, carefully trim the hairs, one at a time. Make sure you don't get carried away there should only be a few stray hairs that need trimming.
Step 2. Determine your shape
When shaping brows always start on the inner edge and work outward towards the tail and always working with your natural shape. Don't try to go against the natural curve of your brows.
To map out your shape using the brow spoolie, the bottom should be resting against the inner side of your nose and the top should run past the inner head of your brow. 
The spoolie should be completely vertical (6pm on a clock face). Mark a little line with an eyeliner pencil just above where the spoolie stops. (1)
Tweeze the stray hairs that are past the liner marking. Don't get carried away there should only be a few stragglers.
Step 3.  Match in thickness
The front of each brow (top and bottom) should be the same thickness and height on each eyebrow. (4)
Don't worry if they don't match you can pencil them in later.
Step 4.

 

Determine your arch
Decide which of the two brows is closest to the shape you want and mirror that on the other eye. But remember they need to be sisters NOT twins.
The peak of our eyebrow should be in line with the outer edge of your iris.
To find this point, position your spoolie starting from the edge of your nose, angling it over your eye and draw a dot just above your eye (2).  
Tweeze the hairs that need to be removed, aim for a soft curve by tweezing any stray hairs under the arch. 
Step 5. 

Determine your tail
To determine where your tail should finish, place one end of the spoolie on the outer tip of your nose, slanting diagonally to the outer edge of your eye. 
The line will show you where the tail of your eyebrow should end (3). Trim any stray hairs that fall below this point.
Step 6. 

Enhance your brows
Now its time to play a little, experiment using your brow enhancing products. Fill in any "bald" spots, placing colour in any areas your brows need a helping hand.
If you don't feel confident enough to play, book in an eyebrow tint or henna and let the professionals do it for you. 
Step 7. 

Enjoy!

 
Practice makes perfect so do this process on a monthly basis to keep them well groomed. 
Our eyes are our most striking feature so be sure to invest in the time to ace your perfect brow makeover.
More Articles from our Blog…