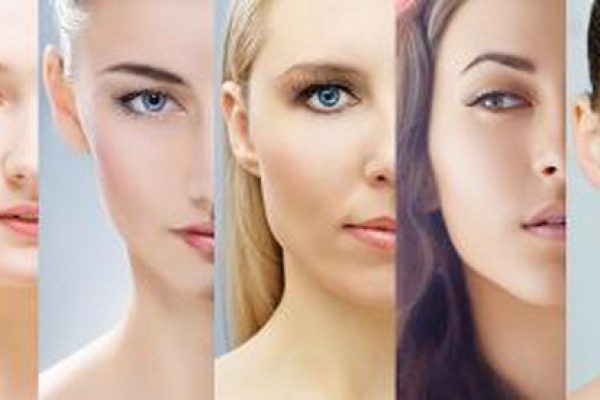 Dry Skin has a dull, rough complexion. It usually feels tight; as if it is one size too small.
Dry skin has a tendency to premature ageing with the emergence of fine lines and wrinkles because it has less elasticity.
Basic skin care routine for Dry Skin
Follow this nourishing skin care regime daily so your skin will look and feel its best.
1. Remove make-up pour a little oil-based eye makeup remover on to a cotton wool pad and sweep it over the eye area. This oily product will also help soothe away dryness in the delicate eye area, but a little goes a long way, if you overload the skin here with an oily product it can cause puffiness and irritation.
2. Cleanse choose a creamy cleanser as it's vital that your skin is really clean. Leave the cleanser on for a few moments, before sweeping it away with a cotton wool pad. Use gentle upward movements to prevent stretching the skin and encouraging lines.
3. Rinse by splashing your face with cool water to remove any excess cleanser and to refresh your skin. This also helps to boost the skin's circulation.
4. Toner using a gentle toner, saturate a cotton wool ball/pad and sweep over entire face, and neck skipping eye area.
5. Moisturise, apply a nourishing cream to seal in moisture. Opt for a thick cream, not a runny lotion, as this contains more oil than water and helps seal in moisture.
6. Make-up  wait  a few minutes before applying your make-up this will give  the moisturiser a few minutes to soak in.
The best approach for dry skin is to use a range of products that will soothe and moisturise the skin.
7. Bonus Tip: Exfoliating your skin will help your skin care products work properly. As a general rule of thumb, exfoliate your skin twice a week by using a mild exfoliating cleanser in combination with a cleansing brush to help shed dead skin cells more quickly so your skin becomes softer, clearer and more hydrated.
Did you know? If you suffer from dry skin try taking shorter, cooler baths and showers as hot water dehydrates skin.