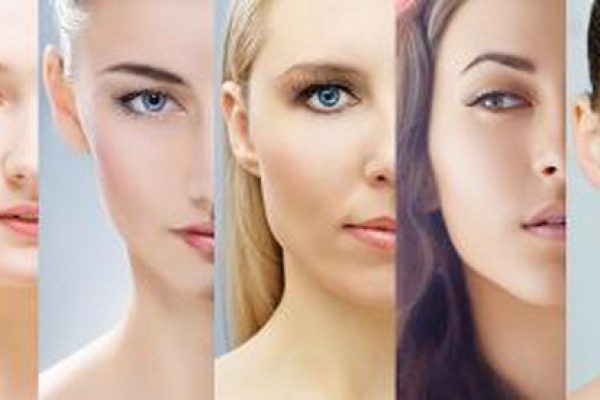 Sensitive skin is usually quite fine in texture with a tendency to be rosier than normal. It is easily irritated by products and external factors. It is also prone to redness and may have fine broken veins across the cheeks and nose.
Basic skin care routine for Sensitive Skin
Follow this skin care regime daily so your skin will look and feel its best.
The best approach for sensitive skin is to use extra gentle products to keep it supple and healthy. Use hypo-allergenic skin care products as well as hypo-allergenic make-up as these products are specially formulated for sensitive skin.
1. Remove Make-up Always remove eye make-up carefully by choosing your cleanser according to whether or not you wear waterproof mascara.
2. Cleanse when cleansing It is advisable not to use facial washes and soaps, as these are likely to strip your skin of oil and moisture which can increase its sensitivity even more. Instead choose a hypo-allergenic cleansing lotion.
3. Rinse all traces of cleanser from your face, then pat your face until almost dry.
4. Toner balance your skin's moisture with a rosewater toner. Avoiding the delicate eye area as this can become more prone to dryness.
5. Eye cream always apply an eye cream to keep the eye area supple.
6. Moisturising It is vital to keep your skin moisturised to keep it strong and supple and provide a barrier against irritants that can lead to sensitivity. Dryness can make sensitive skin more uncomfortable, so it is a good idea to choose an unscented moisturiser. Wait a few minutes before applying your make-up.
7. Wait a few minutes before applying your make-up.
8. Bonus Tip: Exfoliating your skin will help your skin care products work properly. Exfoliate your skin once a week. Exfoliating every day may make your skin become dry, and patchy. Use a gentle exfoliant not an exfoliating brush or polisher can irritate your skin.