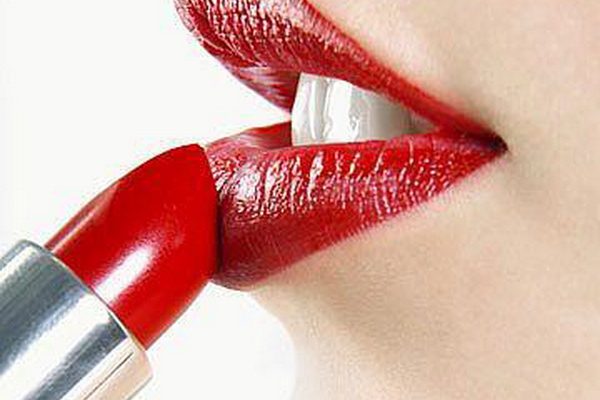 Believe it or not everyone can wear lipstick. It is the easiest and quickest way to give your face a focus and an instant splash of colour.
The right colour together with a good application can transform your face and in the process your whole outlook!
Follow this simple step-by-step guide to luscious lip colour application.
1. Treat your mouth as you would the rest of your face: moisturize and protect it daily. Choose a balm with an SPF of at least 15, and reapply often.
2. Prime your lips with a lip primer or some foundation, using a make-up sponge so you can reach every crevice on the surface of your lips.
3. Lightly dust over the top of the foundation with some translucent powder, to ensure your lipstick will stay put for longer.
4. To prevent bleeding, use a skin tone lip pencil tracing just outside the perimeter of your mouth (no need to fill in). Start with the cupid's bow on the upper lip, then draw an outline on your lower lip.
5. Using a lip brush, fill in the outline with lipstick; this helps get a more precise definition. Open your mouth and brush the colour into the corners of your lips.
6. In between coats it is a good idea to blot over the lip surface with a folded tissue. For extra staying power, tap on translucent loose powder in between coats.
7. Apply another coat of lipstick, and then add a little gloss if you want a high gloss finish.
If a matte finish is what you are after blot with a tissue again.
Bonus Tip:To get nude lips, which look fantastic with smokey eyes, cover your lips with concealer or foundation before applying gloss.
Bright Idea: Being caught out without cheek colour is a thing of the past if you have a bright lipstick on hand. Coral, Peach and Pink lipsticks are a great cream blush alternative, giving your cheeks a healthy pop of colour that will last all day. Simply dab the colour on your finger and tap onto the apples of your cheeks, gently blending the colour outwards towards your temples.
Did you know? That your choice of lipstick colour affects how white your teeth look? Pick your lip colour with care and your pearly whites will look amazing. Shades of pink achieves a white smile but avoid orange, coral and brown tones as these make teeth look more yellow.