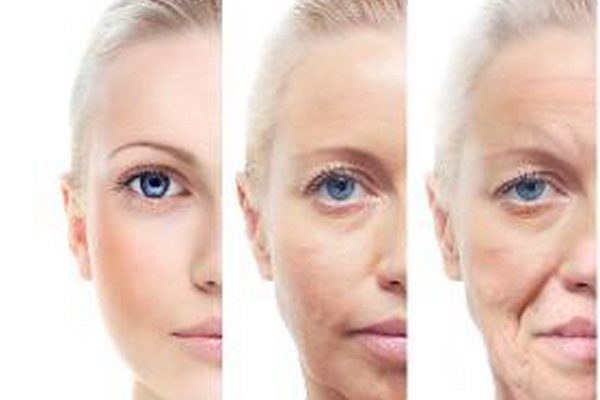 Mature skin is usually quite drier in texture with a tendency to have broken blood vessels and age spots. It is also prone to thinning, sagging and wrinkles.
The best approach for ageing skin is to use products that hydrate and stimulate cell renewal to help keep it supple and healthy.
Basic skin care routine for Mature Skin
Follow this skin care regime daily so your skin looks and feels its best.
1. Cleanse your skin in the morning with a Glycolic Exfoliating Wash to help boost cell turnover.
2. Rinse all traces of cleanser from your face with warm water. Then pat your face dry, taking care not to rub your skin as this may cause irritation.
3. Toner mist your skin with a toner and pat into your face and neck, avoiding the delicate eye area as this can become more prone to dryness.
4.  Sunblock apply a SPF+50 onto your face, neck, backs of your hands and your decolletage area (right down to your nipple line). Wait 5 minutes before continuing with the next step.
5. Eyecream treat your eyes by gently patting a pea-size amount of cream on the undereye area with your ring finger, (which applies the least pressure). Start below the inner corners of eyes and move out toward your temples using a gentle tapping motion.
6. Serum apply your serum to your face, neck and decolletage. Wait 5 minutes before continuing with the next step.
7. Moisturiser apply a 10 cent piece-size amount of the moisturiser formula to the back of your hand and from there apply a dot to your forehead, nose, to each cheek, chin, neck and decolletage, using light upward strokes massage it in.
8. Wait a few minutes before applying your make-up.
9. Mist your face with Rosewater to add more hydration and to set your make-up in place.
Bonus Tip: Exfoliating your skin will help your skin care products work properly. As a general rule of thumb, exfoliate your skin no more than twice a week. Exfoliating every day may make your skin become drier.