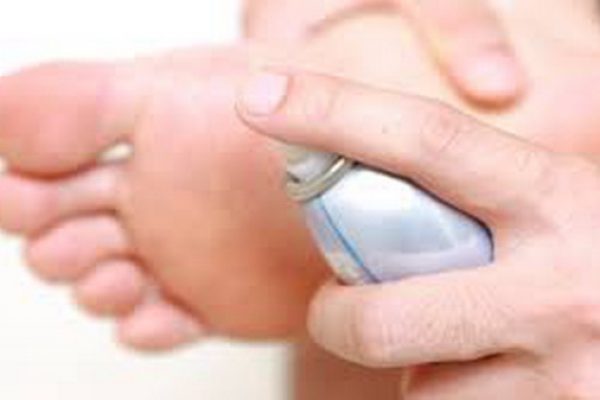 Got smelly feet? Don't worry – you aren't alone.
We've all had to leave our sandshoes out on the step to air after a gym session.
That stench is the result of the sweat on your feet mixing with the bacteria that crops up when you've been wearing your shoes and socks for a while.
Here are some steps you can take to fight foot odour:
Start by giving your feet a good wash – when you wake up and before you go to bed. Don't forget to wash between your toes.
Always dry your feet thoroughly, especially in between your toes.
Use a foot scrub once a week to remove any dead skin cells.
Massage in a minty lotion for odour protection – anything with Peppermint Essential Oil is an excellent choice.
Apply a deodorising powder or spray made especially for smelly feet. You can also sprinkle a little baking soda to soak up any dampness.
Keep feet fresh and dry by slipping special insoles in your sandshoes to absorb perspiration and change them every 3-6 months (depending on how often you wear the shoes).
Always wear cotton sports sock with sandshoes.
Only wear shoes made of leather, nylon or canvas as they allow your feet to breathe.
To prevent athlete's foot, remove socks immediately after exercising or excessive sweating.
Never wear the same pair of socks two days in a row (unless they have been washed).
Having regular Pedicures every 2-3 months will also help with prevention.